EcoSouLife is on a mission to deliver guilt-free disposable and reusable alternatives to the plastic, foams and metals which cause harm to our planet.
Today, EcoSouLife® is an award-winning, globally distributed line of sustainable household, commercial and outdoor products. They have great Green Friday deals and Christmas bundles too.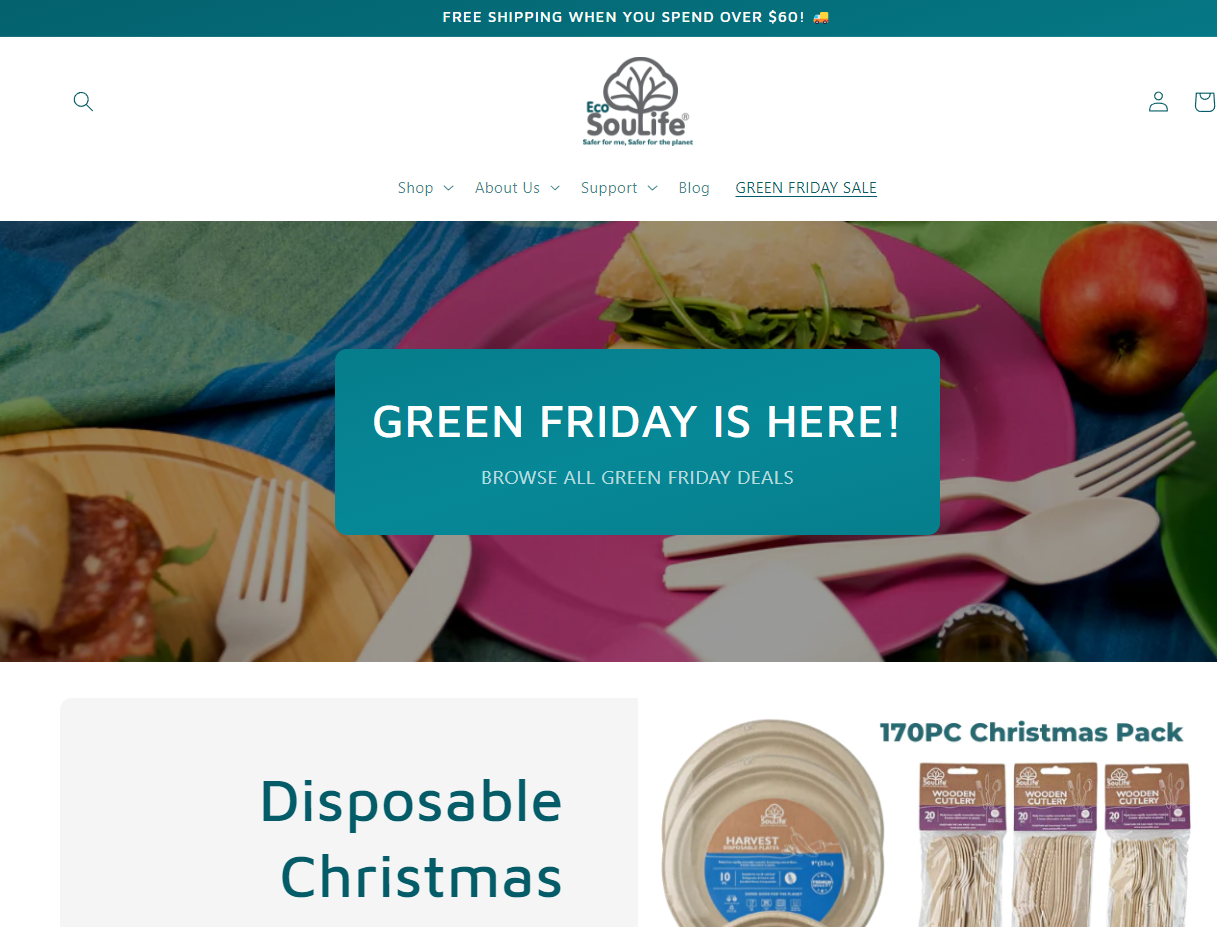 Make sure to check them out!