The store is offering shoppers discounts from sustainable brands and the opportunity to think consciously about what they buy during sale time and where they buy it from.
For the company, whilst Black Friday sales may save money in the short-term, this continuous cycle of overproduction, overconsumption, and wastage will have major long-term implications to the planet.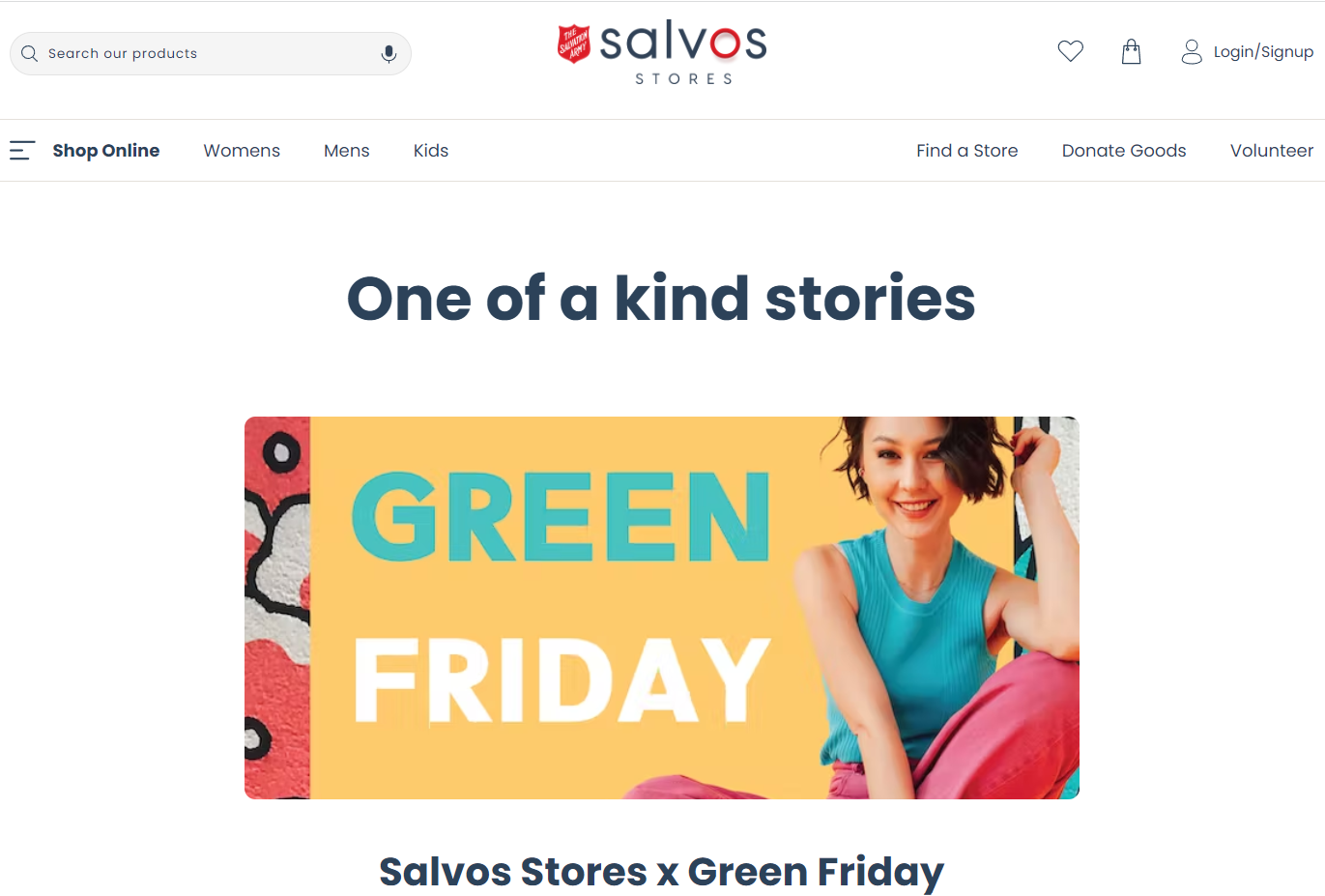 100% of the profits from your purchases and donations help Salvos fund The Salvation Army programs that transform lives for the better. You can Learn more about The Salvation Army programs to end hunger, homelessness and build stronger families and communities.