Another lovely business taking part on Green Friday is the fashion store, VILDNIS.  The store aims to contribute to the preservation of the rainforests, saving wildlife, and keeping our planet green. The store has expressed that they will donate 50% of their profits via Saves Challenge by the Rainforest Trust charity which will double their donation. Rainforest Trust aims to save tropical forests and endangered wildlife.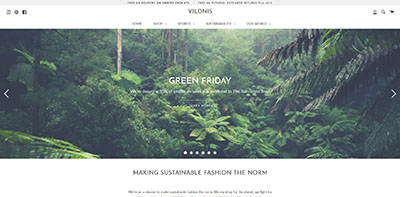 VILDNIS also encourages everyone to shop responsibly this season. Here are the tips they gave which we love!
Only buy pieces that you genuinely need or that have been on your wish list for a long time

Write a shopping list beforehand and stick to it

Choose quality over quantity

Think long term; buy pieces that you'll love next season too
By doing this you can still help make a difference. Checkout VILDNIS fashion store. Let's go Green this Black Friday!